October 25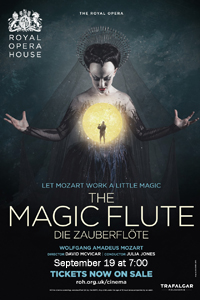 The Magic Flute
Mozart's classic opera as performed by the Royal Opera House in London. Sung in German with English subtitles. Tickets are $10 each. October 25th at 1:30 pm and Friday October 27th at 7:30 pm. Synopsis: Prince Tamino promises the Queen of the Night that  he will rescue her daughter Pamina from the enchanter Sarastro. He begins his quest, accompanied by the bird-catcher Papageno – but all is not as it seems…
October 28
The Rocky Horror Picture Show
WARNING: AUDIENCE PARTICIPATION FILM! Come dressed as your favorite character and sing and dance- but please no hot dogs or open flames. Tickets are on sale now. A newly engaged couple have a breakdown in an isolated area and must pay a call to the bizarre residence of Dr. Frank-N-Furter. Stars Tim Curry, Susan Sarandon and Barry Bostwick. Rated R.
November 1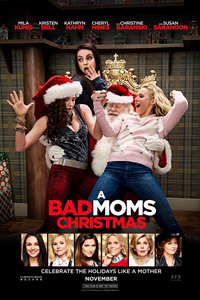 A Bad Moms Christmas
A Bad Moms Christmas follows our three under-appreciated and over- burdened women as they rebel against the challenges and expectations of the Super Bowl for moms: Christmas. Stars Mila Kunis, Kristen Bell and Kathryn Hahn. Rated R for crude sexual content and language throughout, and some drug use.
November 3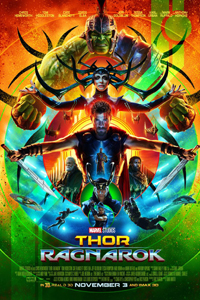 Thor: Ragnarok
Imprisoned, the mighty Thor finds himself in a lethal gladiatorial contest against the Hulk, his former ally. Thor must fight for survival and race against time to prevent the all-powerful Hela from destroying his home and the Asgardian civilization. Stars Chris Hemsworth, Tom Hiddleston, Cate Blanchett and Jeff Goldblum. Rated PG-13 for intense sequences of sci-fi violence and action, and brief suggestive material.