November 21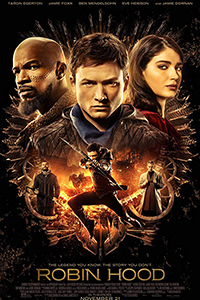 Robin Hood
A war-hardened Crusader and his Moorish commander mount an audacious revolt against the corrupt English crown in a thrilling action-adventure packed with gritty battlefield exploits, mind-blowing fight choreography, and a timeless romance. Stars Taron Egerton and Jamie Foxx. Rated PG-13 for extended sequences of violence and action, and some suggestive references.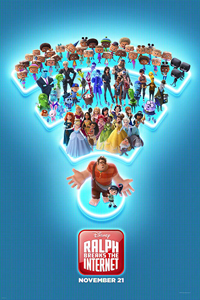 Ralph Breaks the Internet
Six years after the events of "Wreck-It Ralph", Ralph and Vanellope, now friends, discover a wi-fi router in their arcade, leading them into a new adventure. Stars John C. Reilly, Sarah Silverman, Ed O'Neill, Alan Tudyk, and Kristen Bell. Rated PG for some action and rude humor.
December 19
December 21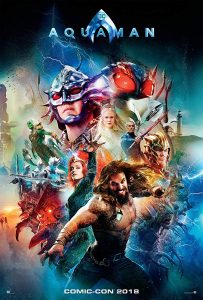 Aquaman
Arthur Curry learns that he is the heir to the underwater kingdom of Atlantis, and must step forward to lead his people and be a hero to the world. Stars Jason Momoa and Amber Heard. Rated PG-13 for sequences of sci-fi violence and action, and for some language.