Coming Soon
SUBJECT TO CHANGE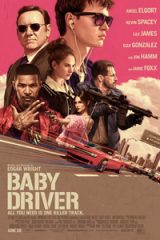 After being coerced into working for a crime boss, a young getaway driver finds himself taking part in a heist doomed to fail. Stars Ansel Elgort, Lily James & Jon Hamm.
Gru meets his twin brother, Dru, who he never knew about. Stars the voices of Kristen Wiig and Steve Carell. Rated PG for action and rude humor.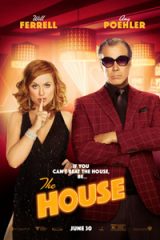 A dad convinces his friends to start an illegal casino in his basement after he and his wife spend their daughter's college fund. Stars Will Ferrell, Allison Tolman, Amy Poehler. Rated R for language throughout, sexual references, drug use, some violence and brief nudity.
 Following the events of Captain America: Civil War (2016), Peter Parker attempts to balance his life in high school with his career as the web-slinging superhero Spider-Man. Stars
Tom Holland
,
Chris Evans
&
Martin Starr.
After the apes suffer unimaginable losses, Caesar wrestles with his darker instincts and begins his own mythic quest to avenge his kind. Stars Judy Greer, Woody Harrelson & Terry Notary.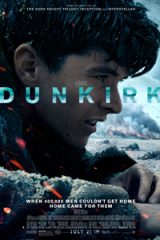 Allied soldiers from Belgium, the British Empire, Canada, and France are surrounded by the German army and evacuated during a fierce battle in World War II. Stars Tom Hardy, Cillian Murphy, Kenneth Branagh and Harry Styles. Rated PG-13 for intense war experience and some language.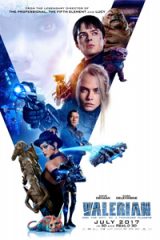 A dark force threatens Alpha, a vast metropolis and home to species from a thousand planets. Special operatives Valerian and Laureline must race to identify the marauding menace and safeguard not just Alpha, but the future of the universe. Rated PG-13 for sci-fi violence and action, suggestive material and brief language.
The Emoji Movie unlocks the never-before-seen secret world inside your smartphone. Hidden within the messaging app is Textopolis, a bustling city where all your favorite emojis live, hoping to be selected by the phone's user. In this world, each emoji has only one facial expression – except for Gene, an exuberant emoji who was born without a filter and is bursting with multiple expressions. Determined to become "normal" like the other emojis, Gene enlists the help of his handy best friend Hi-5 and the notorious code breaker emoji Jailbreak. Together, they embark on an epic "app-venture" through the apps on the phone, each its own wild and fun world, to find the Code that will fix Gene. Stars the voices of T.J. Miller, Anna Faris and Sofía Vergara.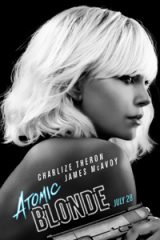 An undercover MI6 agent is sent to Berlin during the Cold War to investigate the murder of a fellow agent and recover a missing list of double agents. Stars Charlize Theron and James McAvoy. Rated R for sequences of strong violence, language throughout, and some sexuality/nudity.