December 20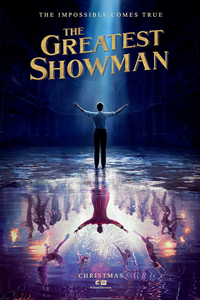 The Greatest Showman
Inspired by the imagination of P.T. Barnum, The Greatest Showman is an original musical that celebrates the birth of show business and tells of a visionary who rose from nothing to create a spectacle that became a worldwide sensation. Stars Hugh Jackman, Zendaya, Rebecca Ferguson, Michelle Williams and Zac Efron.
December 22
Father Figures
Upon learning that their mother has been lying to them for years about their allegedly deceased father, two fraternal twin brothers hit the road in order to find him. Stars Glenn Close, Ed Helms and Owen Wilson. Rated R for language and sexual references throughout.
Downsizing
A social satire in which a guy realizes he would have a better life if he were to shrink himself. Stars Matt Damon and Christoph Waltz. Rated R for language including sexual references, some graphic nudity and drug use.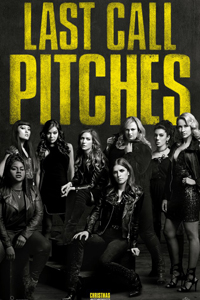 Pitch Perfect 3
Following their win at the world championship, the now separated Bellas reunite for one last singing competition at an overseas USO tour, but face a group who uses both instruments and voices. Stars Anna Kendrick, Brittany Snow, Elizabeth Banks and Rebel Wilson. Rated PG-13 for crude and sexual content, language and some action.
January 12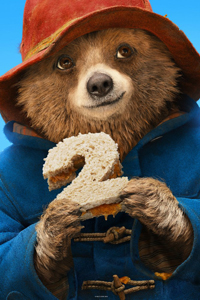 Paddington 2
Paddington, now happily settled with the Brown family and a popular member of the local community, picks up a series of odd jobs to buy the perfect present for his Aunt Lucy's 100th birthday, only for the gift to be stolen. Stars Hugh Bonneville, Sally Hawkins and Hugh Grant. Rated PG for some action and mild rude humor.