Coming Soon
SUBJECT TO CHANGE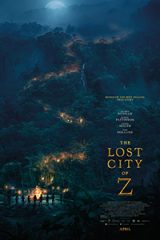 A true-life drama, centering on British explorer Col. Percival Fawcett, who disappeared while searching for a mysterious city in the Amazon in the 1920s. Stars Charlie Hunnam and Robert Pattinson. Rated PG-13 for violence, disturbing images, brief strong language and some nudity.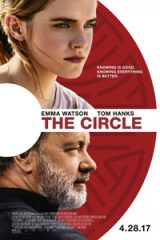 A woman lands a dream job at a powerful tech company called the Circle, only to uncover a nefarious agenda that will affect the lives of her friends, family and that of humanity. Stars Emma Watson, Tom Hanks and Bill Paxton.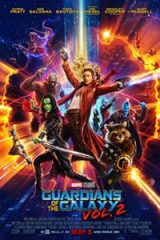 Set to the backdrop of 'Awesome Mixtape #2,' Marvel's Guardians of the Galaxy Vol. 2 continues the team's adventures as they traverse the outer reaches of the cosmos. The Guardians must fight to keep their newfound family together as they unravel the mysteries of Peter Quill's true parentage. Old foes become new allies and fan-favorite characters from the classic comics will come to our heroes' aid as the Marvel cinematic universe continues to expand. Stars Chris Pratt and Zoe Saldana. Rated PG-13.
Robbed of his birthright, Arthur comes up the hard way in the back alleys of the city. But once he pulls the sword from the stone, he is forced to acknowledge his true legacy – whether he likes it or not. Directed by Guy Ritchie. Stars Charlie Hunnam and Jude Law. Rated PG-13 for sequences of violence and action, some suggestive content and brief strong language.
When her boyfriend dumps her before their exotic vacation, a young woman persuades her ultra-cautious mother to travel with her to paradise, with unexpected results. Stars Goldie Hawn and Amy Schumer.
The crew of the colony ship Covenant, bound for a remote planet on the far side of the galaxy, discovers what they think is an uncharted paradise. When they uncover a threat beyond their imagination, they must attempt a harrowing escape. Stars Michael Fassbender, Noomi Rapace and James Franco. Rated R for sci-fi violence, bloody images, language and some sexuality/nudity.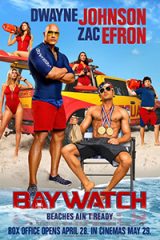 Devoted lifeguard Mitch Buchanan butts heads with a brash new recruit. Together, they uncover a local criminal plot that threatens the future of the Bay. Stars Dwayne Johnson, Zac Efron and Alexandra Daddario. Rated R for language throughout, crude sexual content, and graphic nudity.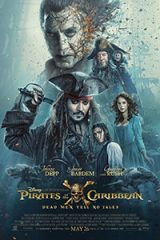 Captain Jack Sparrow finds the winds of ill-fortune blowing even more strongly when deadly ghost pirates led by his old nemesis, the terrifying Captain Salazar, escape from the Devil's Triangle, determined to kill every pirate at sea…including him. Captain Jack's only hope of survival lies in seeking out the legendary Trident of Poseidon, a powerful artifact that bestows upon its possessor total control over the seas.  Johnny Depp, Geoffrey Rush, Javier Bardem, Kiera Knightly and Orlando Bloom.Rated PG-13 for sequences of adventure violence, and some suggestive content.