December 8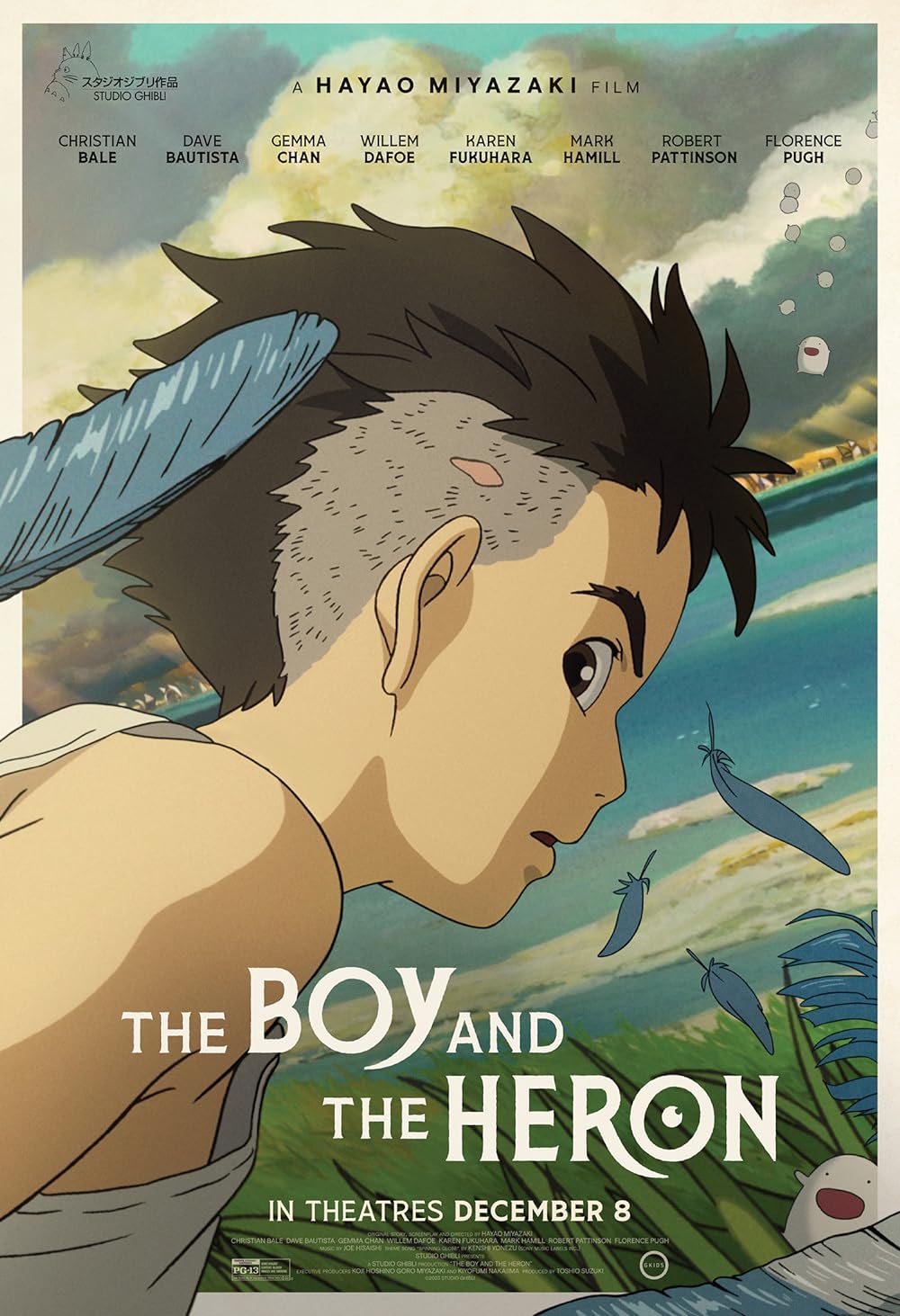 The Boy and the Heron
A young boy named Mahito yearning for his mother ventures into a world shared by the living and the dead. There, death comes to an end, and life finds a new beginning. A semi-autobiographical fantasy from the mind of Hayao Miyazaki. Stars Soma Santoki, Masaki Suda, and Takuya Kimura. Rated PG-13 for some violent content/bloody images and smoking.
December 15
Wonka
Based on the extraordinary character at the center of Charlie and the Chocolate Factory, "Wonka" tells the wondrous story of how the world's greatest inventor, magician and chocolate-maker became the beloved Willy Wonka we know today. Stars Timothée Chalamet, Olivia Colman, and Hugh Grant. Rated PG for some violence, mild language and thematic elements.
December 22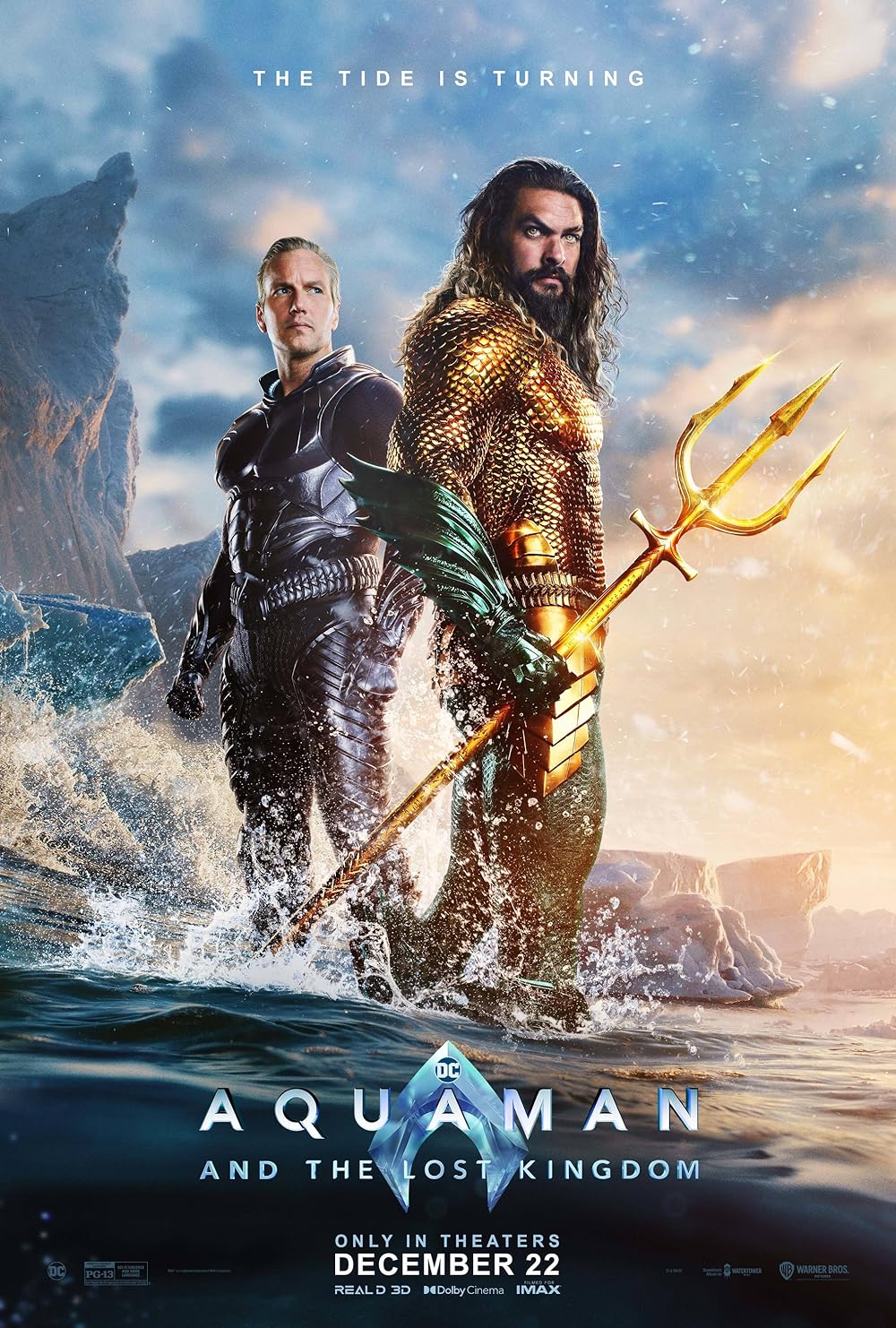 Aquaman and the Lost Kingdom
Aquaman balances his duties as king and as a member of the Justice League, all while planning a wedding. Black Manta is on the hunt for Atlantean tech to help rebuild his armor. Orm plots to escape his Atlantean prison. Stars Jason Momoa, Ben Affleck, and Patrick Wilson. Rated PG-13 for sci-fi violence and some language.