Coming Soon
SUBJECT TO CHANGE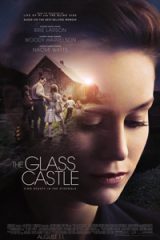 A young girl comes of age in a dysfunctional family of nonconformist nomads with a mother who's an eccentric artist and an alcoholic father who would stir the children's imagination with hope as a distraction to their poverty. Stars Brie Larson, Woody Harrelson and Naomi Watts. Rated PG-13 for mature thematic content involving family dysfunction, and for some language and smoking.
The world's top bodyguard gets a new client, a hit man who must testify at the International Court of Justice. They must put their differences aside and work together to make it to the trial on time. Stars Gary Oldman, Ryan Reynolds & Samuel L. Jackson. Rated R for strong violence and language throughout.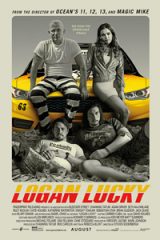 Two brothers attempt to pull off a heist during a NASCAR race in North Carolina. Stars Daniel Craig, Channing Tatum and Adam Driver. Rated PG-13 for language and some crude comments.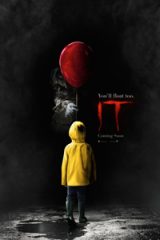 It Sep 8
In Derry, Maine, seven friends come face-to-face with a shape shifter, who takes the form of an evil clown who targets children. Stars Bill Skarsgård, Jaeden Lieberher and Finn Wolfhard. Rated R for violence/horror, bloody images, and for language.
Life for a single mom in Los Angeles takes an unexpected turn when she allows three young guys to move in with her. Stars Reese Witherspoon, Lake Bell and Michael Sheen. Rated PG-13 for some thematic and sexual material.
A couple's relationship is tested when uninvited guests arrive at their home, disrupting their tranquil existence. Stars Jennifer Lawrence, Javier Bardem, Ed Harris, and Michelle Pfieffer.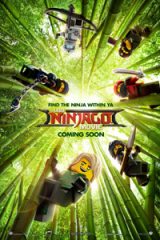 Six young ninjas Lloyd, Jay, Kai, Cole, Zane and Nya are tasked with defending their island home, called Ninjago. By night, they're gifted warriors, using their skills and awesome fleet of vehicles to fight villains and monsters. By day, they're ordinary teens struggling against their greatest enemy: high school. Stars the voice talents of Olivia Munn, Justin Theroux and Jackie Chan.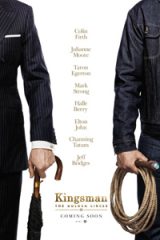 When their headquarters are destroyed and the world is held hostage, the Kingsman's journey leads them to the discovery of an allied spy organization in the US. These two elite secret organizations must band together to defeat a common enemy. Stars Taron Egerton, Colin Firth, Mark Strong and Channing Tatum.