Coming Soon
SUBJECT TO CHANGE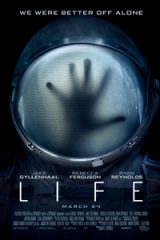 Six astronauts aboard the space station study a sample collected from Mars that could provide evidence for extraterrestrial life on the Red Planet. The crew determines that the sample contains a large, single-celled organism – the first example of life beyond Earth. But..things aren't always what they seem. As the crew begins to conduct research, and their methods end up having unintended consequences, the life form proves more intelligent than anyone ever expected. Stars Rebecca Fergusen, Jake Gyllenhaal and Ryan Reynolds.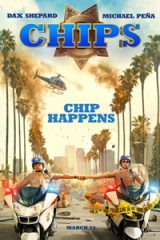 The adventures of two California Highway Patrol motorcycle officers as they make their rounds on the freeways of Los Angeles. Stars Dax Shepard and Michael Peña. Rated R for crude sexual content, graphic nudity, pervasive language, some violence and drug use.
A suit-wearing briefcase-carrying baby pairs up with his seven-year old brother to stop the dastardly plot of the CEO of Puppy Co. Stars the voices of Alec Baldwin, Steve Buscemi, Lisa Kudrow. Rated PG for some mild rude humor.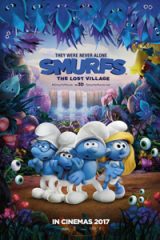 In this fully animated, all-new take on the Smurfs, a mysterious map sets Smurfette and her friends Brainy, Clumsy and Hefty on an exciting race through the Forbidden Forest leading to the discovery of the biggest secret in Smurf history. Stars the voices of Julia Roberts, Ellie Kemper, Joe Manganiello, Mandy Patinkin, Rainn Wilson and Jeff Dunham. Rated PG for some mild action and rude humor.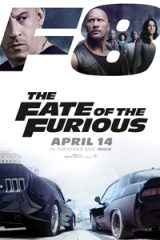 When a mysterious woman seduces Dom into the world of crime and a betrayal of those closest to him, the crew face trials that will test them as never before. Stars Vin Diesel, Dwayne Johnson, Charlize Theron, Jason Statham, Scott Eastwood, Michelle Rodriguez and Helen Mirren. Rated PG-13 for prolonged sequences of violence and destruction, suggestive content, and language.